PRESS RELEASE
FOR IMMEDIATE RELEASE: Monday, July 31, 2023
TAJ QUANTUM AWARDED PATENT FOR GROUNDBREAKING TYPE II SUPERCONDUCTOR
**Orlando, FL -** Taj Quantum, a pioneer in quantum technology and blockchain-based authentication systems, is pleased to announce the awarding of a patent by the United States Patent and Trademark Office (USPTO) for its Above Room Temperature Type II Superconductor. This unique type II superconductor, patent #17249094, operates at a wide range of temperatures – including those well above room temperature, from about -100° F (-73° C) to about 302° F (150° C) – a characteristic uncommon in the world of superconductors.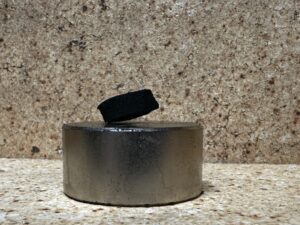 Figure 1 Taj Quantum Type II Superconductor (Graphene foam-based)
Inventors John Wood and Paul Lilly, renowned for their extensive work with graphene and related materials, celebrated the announcement. "We are living in thrilling times where new discoveries are being made across a variety of fields," said John Wood. Paul Lilly added, "Our main objective is to pinpoint applications that can rapidly benefit everyone by providing the quickest-to-market capability."
Founded originally as LGC in 2018by Paul Lilly, Taj Quantum has grown exponentially over the past year, securing numerous contracts supporting the U.S. Military and large businesses. This superconductor patent marks a significant milestone in the company's mission to drive scientific advancements.
"We are in an odd position holding a patent to a technology that could prove revolutionary in many fields. The last thing we want to do is gatekeep access to further scientific developments. We are working with our attorneys to develop a means to open-source our technology for Universities and non-profit groups while retaining rights associated with monetizing derivative technologies without burdening those technologies. It's a fine line that we need to walk," said TQ CEO Paul Lilly.
As the company continues to grow and innovate, Taj Quantum is committed to hiring a new scientific team and building associated laboratory and production facilities. They aim to bring this superconductor technology into everyday electronics over the next decade.
**About Taj Quantum**
Taj Quantum is a forward-thinking company specializing in quantum technology, blockchain-based authentication systems, and now, groundbreaking superconductor technology. Established as a subset of LGC by Paul Lilly, Taj Quantum is dedicated to driving scientific advancements and fostering a world of secure, efficient communications.
**Press Contact**
**FAQ**
Is TQ a crypto company?No. We use blockchain as a tool to provide authentication systems using a private blockchain deployment along with smart contracts to manage the varied challenges faced by the US Military and our customers.
Background on the principal inventor, John Wood: Mr. Wood has experience and interests in multiple technical areas and is the author of eight issued US patents. His undergraduate education at the University of Southern California was in chemistry (BS), and his graduate education at the University of California, Santa Barbara, was in physical chemistry (MA). While at UCSB, he designed an experimental setup to use a shock tube and a low-power Q-switched laser to use the Raman emissions to be the first to accurately measure the outer portion of the vibrational potential well as it approached decomposition. Over the years, he has made major contributions to advanced analytical chemistry, air monitoring, and monitoring control systems. In the most recent several years, Lockheed Martin applied for patents for many of his innovative ideas in diverse fields. He is experienced in devising innovative solutions to complex technical challenges. Mr. Wood is skilled in hands-on laboratory and other technical work. He is certified by the State of California as a Radiation Safety Officer for the South Coast Air Quality Management District. *We will release a more thorough background in the coming weeks.
What are you doing in the Ukraine? TQ provides a communications tool for Ukrainian civilians and a variety of Aid workers and organizations within Ukraine. We currently have around 150,000 people using our services daily, all at no cost to the user. TQ is committed to continuing to fund this effort to keep people free to communicate without fear of an enemy listening in.
How many employees and consultants does TQ currently have? TQ employs (full-time, part-time, and consultants) around 22 people. We are still very small, and we're focused on growing. We anticipate hiring a new scientific team and building the associated laboratory and production facilities to help us get to market as quickly as we can.
How soon until we see superconductors in everyday technology? We are still around 10 to 20 years away from seeing this technology used in everyday electronics. We all have these amazing "things" with no real utility. The next step is to find ways to incorporate this technology in a variety of ways. Our focus is on turning the superconductor into shielded wiring as a natural first step. We will also be licensing material and processes to companies that can develop these products more rapidly.
####
This press release was distributed by Taj Quantum, the organization responsible for the information it contains. For more information, please contact [email protected].